Culligan® Aquasential®
Smart Reverse Osmosis
Drinking Water System
Providing premium purified drinking water to your home
Culligan Reverse Osmosis Purified Drinking Water Systems
The Aquasential Smart Reverse Osmosis (RO) drinking water system from Culligan Water stands out from its competitors, providing premium purified water to your home. Awarded the more efficient drinking water system, the Aquasential Smart RO boasts a two-year filter life. This system is certified for reducing 58 contaminants, including 15 contaminants of particular concern, including lead, arsenic, pharmaceuticals, volatile organic compounds, and other potentially dangerous substances, commonly found in Hilton Head Island & Savannah Water sources.
The Culligan Aquasential Smart RO uses a multi-stage filtration and purification process, bringing great-tasting filtered and purified water to your whole family. Culligan Water's trustworth built-in water quality monitoring, gives you peace of mind with every glass you pour.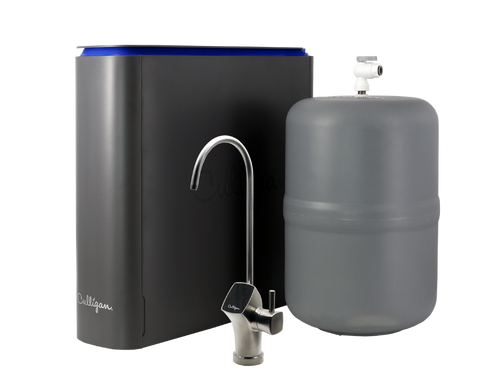 The Culligan Aquasential Smart RO system's sleek, modern design is elegant and efficient. Bring elegance to your kitchen too, with a wide selection of premium, long-lasting faucets, including brushed nickel, chrome, matte black, or bronze finishes.
Download the Culligan Connect App (Android) (Apple) to unlock our additional features when connecting your system to WIFI. Added features of the Smart RO system include filter performance report, leak detection alerts, and service reminders for filter changes.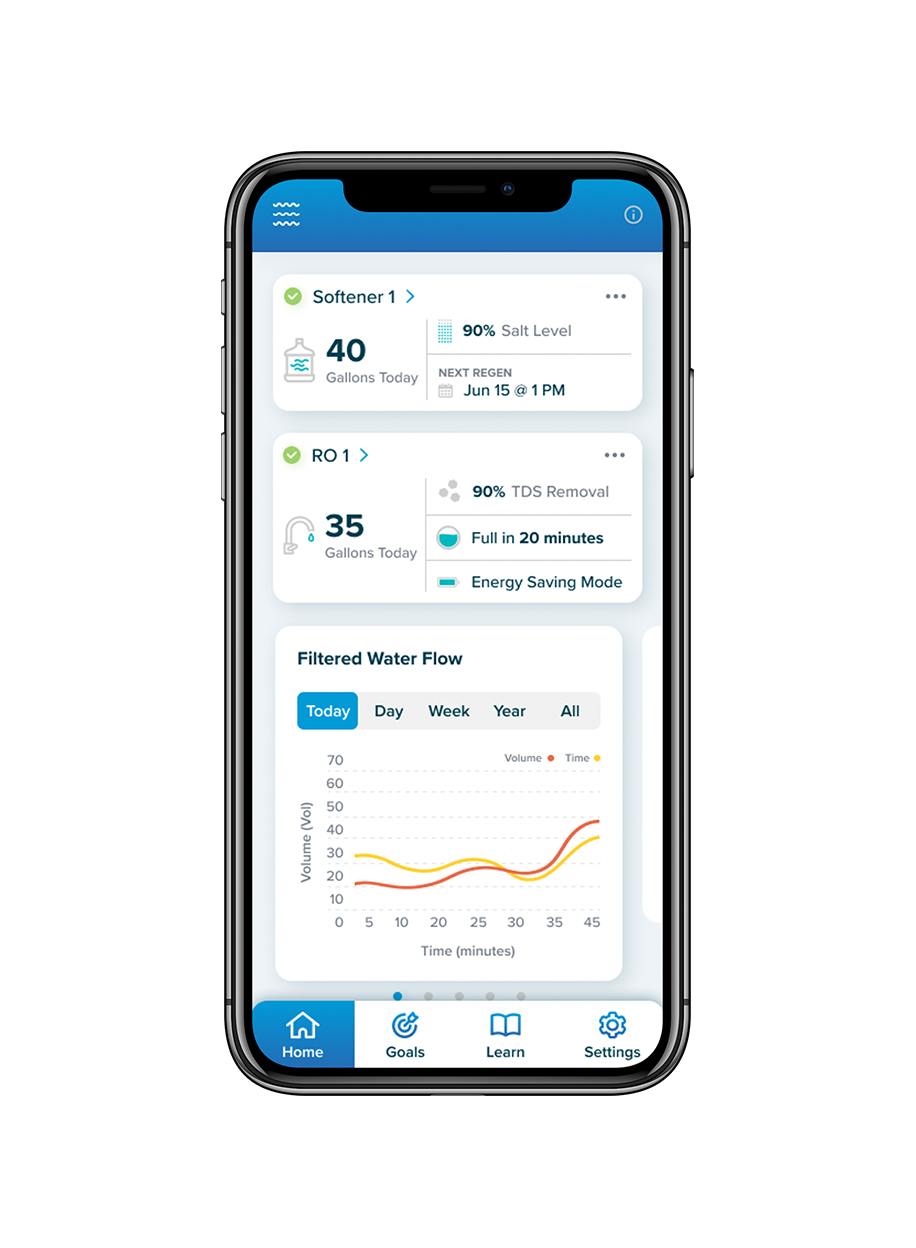 Aquasential Smart Reverse Osmosis Product Specifications
2-in-1 sediment and carbon filter screens out sediment and particles, reducing elements that cause water to taste and smell unpleasant, including the taste and odor of chlorine. 

Reduces dissolved substances such as radium, arsenic V, and many others. Various capacity membranes available. 

Optional specialty filters available providing a range of benefits including pH balance or the reduction of additional substances such as VOC, pharmaceuticals and mercury. 

A second carbon filter ensures your drinking water is cleaner and fresh.

Manifold assembly molded using SteriTouch® resin, the patented single manifold ensures reliability and houses four separate filters. 

Designer faucet with multiple finishes are available. Premium metal construction faucet has water quality alerts and filter life indicators in an easy to read display. 

Durable, high-quality jacketed steel tank ensures you'll have plentiful supply of refreshing water.