Culligan® Aquasential® Smart
High Efficiency Water Softener
The world's most efficient water softening solution.
Culligan® Aquasential® Smart High Efficiency Water Softener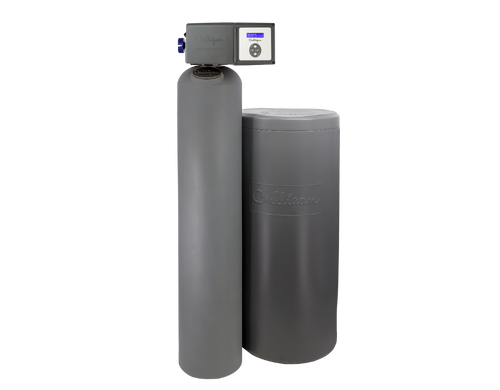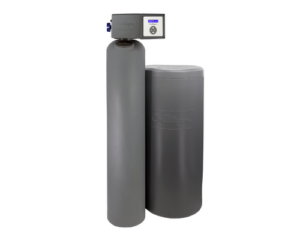 The Culligan® Water softener is the world's most efficient water softening solution. No other water softener compares to the Aquasential® Softener products, which utilizes upflow proportional brining, connects with Culligan's unique Aqua Sensor technology, and uses our Smart Aquasential® programming, for advanced water softening efficiency. Reduce your operating costs by up to 46% compared to a non-High Efficiency softener, by upgrading to our Aquasential® Smart HE Water Softener.
Removing hard water and controlling your water has never been easier with remote bypass capabilities, real-time status updates, a leak sensor, and remote monitoring. You even have the ability to set up adjustments according to your preferences.
The Aquasential® Smart HE Water Softener monitors the salt levels in your system and notifies you when it's time to order more salt. With the Culligan smart technology program, you'll benefit from all the features, including Salt Level Monitor, Leak Sensor, Aqua-Senso, and the Culligan Connect App.
The Aquasential® Smart High Efficiency Water Softener is an excellent solution to removing hard water from your home, providing soft water instead. Ask us about all our water treatment options for the Hilton Head Island and Savannah areas, to fully enjoy your Culligan Water.
Exclusive Reliable Design
Mechanical improvements, including design updates and indicator lights to make sure it's always in peak condition.

Exclusive, non-corrosive valve using motorized pistons that provide more reliability than rotary valve systems.

High-impact Quadra-Hull® Tank uses a four-layer design that resists UV rays, rust and corrosion. Limited lifetime warranty.

Cullex resin media assures stability and long life. High-grade quartz underbedding evenly distributes water to maximize flow rates.

Long-lasting brine tank with corrosion-proof components and Dubl-Safe brine refill control assure proper operation.

Culligan® Aquasential® Smart HE Series also available as an outdoor model.
Culligan High Efficiency Municipal
The Culligan® High Efficiency (HE) Municipal water conditioner is the perfect two-in-one solution for water softening and filtration throughout your home. The HE Municipal offers all the same amazing benefits as the Culligan® Aquasential® High Efficiency system but also filters contaminants, such as chlorine, so your soft water will taste and smell better.
An automatic bypass valve provides the convenience of bypassing the water softener from the softener itself, or by using the Culligan Connect® App.

Exclusive Culligan Soft-Minder® meter monitors daily water use and provides advanced system diagnostics.

The easy-to-read back-lit display lets you know your softener is working and warns of system malfunctions.

Culligan's Dial-a-Softness® control lets you choose the way you want your water to feel.

Culligan's Connect App provides peace of mind with 24/7 monitoring and control of your equipment.
Options Available
Optional proportional brining allows your softener to only regenerate that part of the resin bed that has been exhausted, which reduces salt usage.

Culligan's optional patented Aqua-Sensor® technology provides the ability to regenerate when needed which means you save salt, water, and money.

Optional Salt Level Monitor automatically tells you how many days of salt are remaining.

Optional Leak Sensor provides peace of mind if there is a water/moisture issue.